A National Resource for Advanced Undersea Testing, Innovation, and Collaboration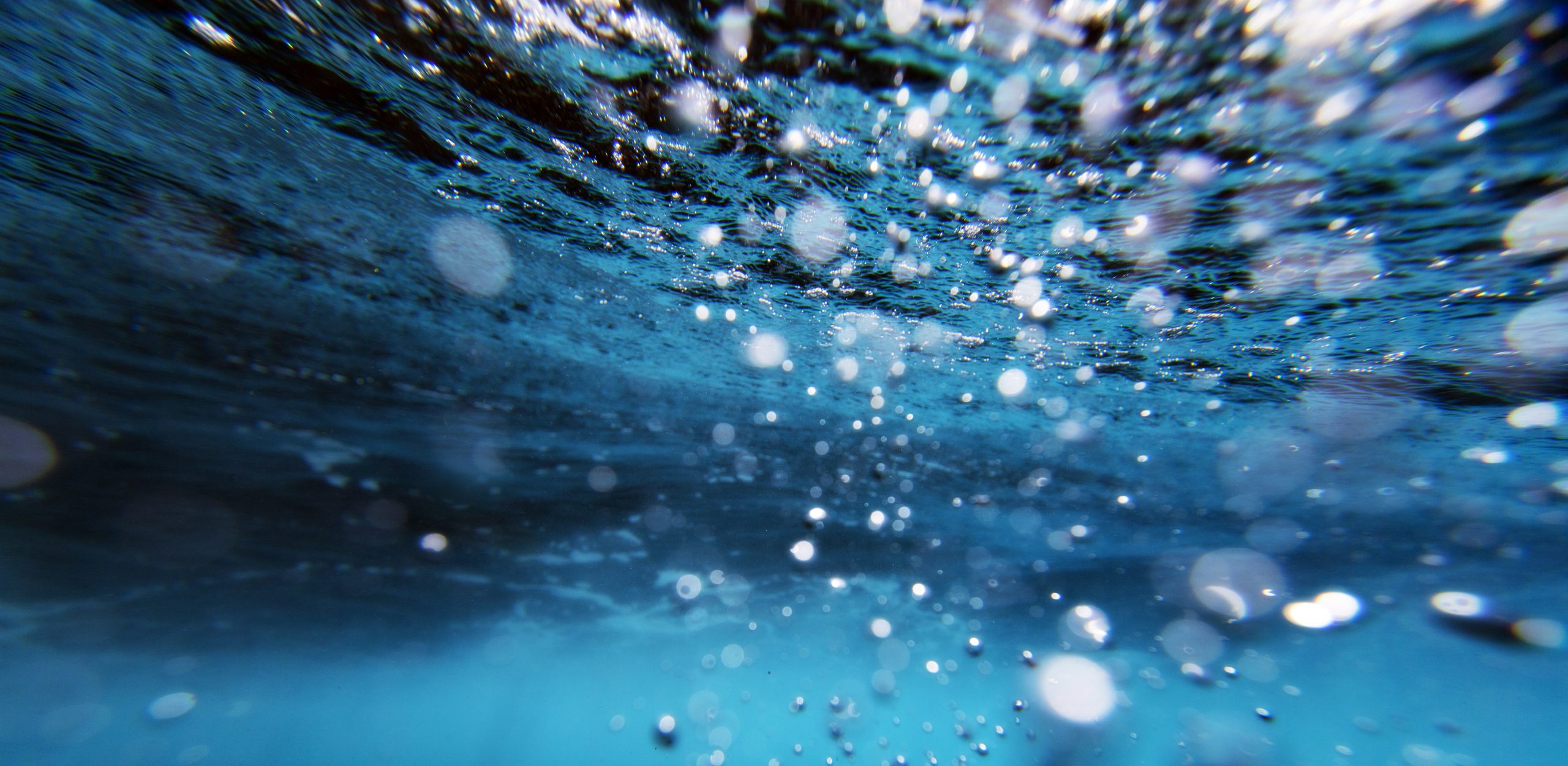 A National Resource for Advanced Undersea Testing, Innovation, and Collaboration
Testing marine technologies at sea is expensive and difficult. Conducting in-water testing prior to launching costly at-sea experiments radically reduces risk, and sharing access to resources reduces costs and increases agility. MITRE's BlueTech Lab and capabilities help the community and the nation accelerate new solutions for national security and climate resiliency.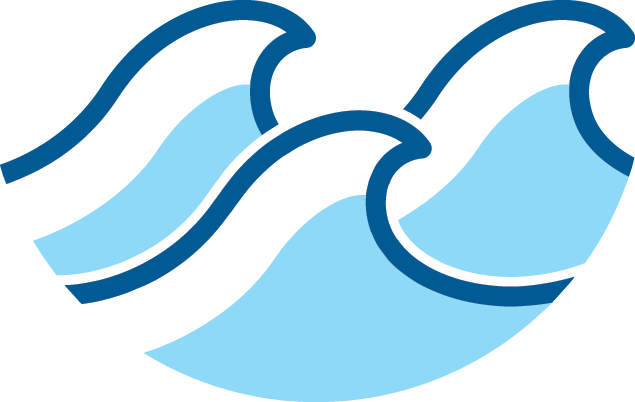 Together, we are enabling greater understanding of the world's oceans. 
Featuring the longest and one of the largest tanks in the Northeast U.S.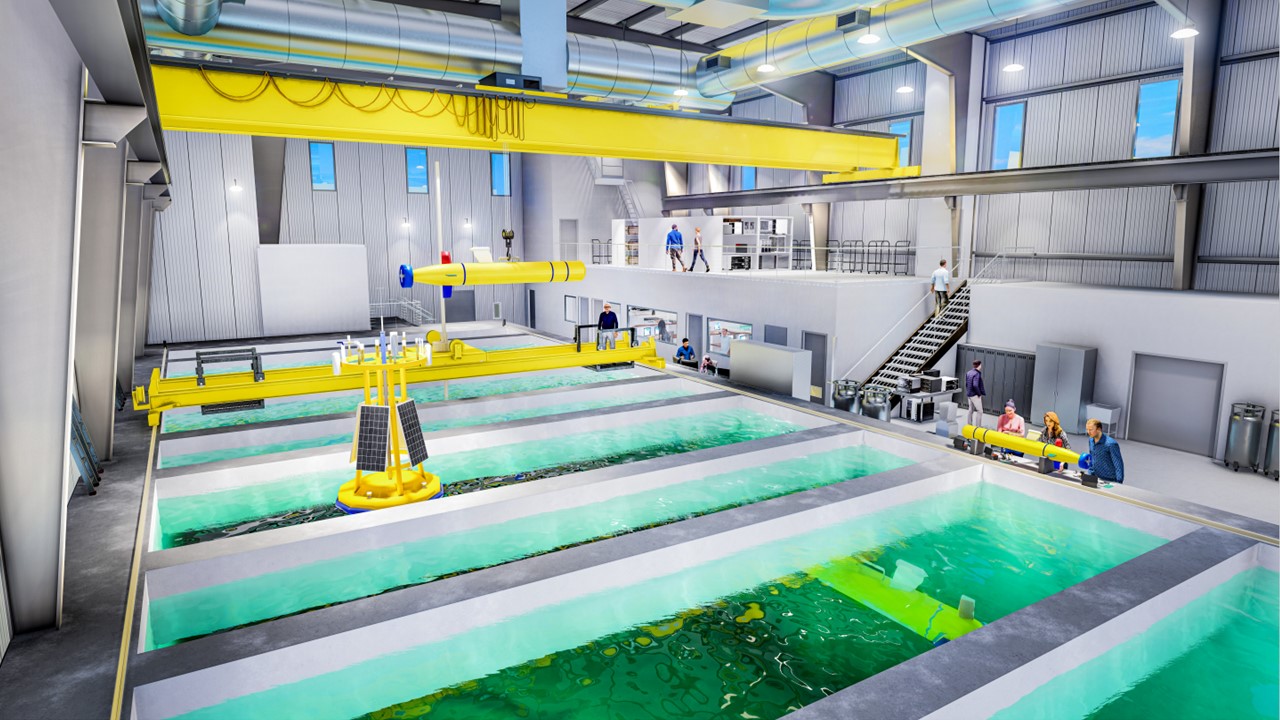 About the BlueTech Lab
MITRE's BlueTech Lab is a testing facility located in Bedford, Massachusetts that enables the regional BlueTech innovation community to rapidly prototype new technology quickly and safely.
Featuring one of the largest and longest tanks in the region (106' x 40' x 19'7″), with a capacity of 621,000 gallons—the BlueTech Lab's test tank accommodates the use of unmanned undersea and surface vehicles in a large, controlled space and provides the ability to test communication and acoustic sensing systems at lower transmission frequencies and larger signal pulse-widths than other facilities.
The MITRE BlueTech Lab's test tank is open for use by research and industry partners today, and the enhanced lab facility will be completed in 2023.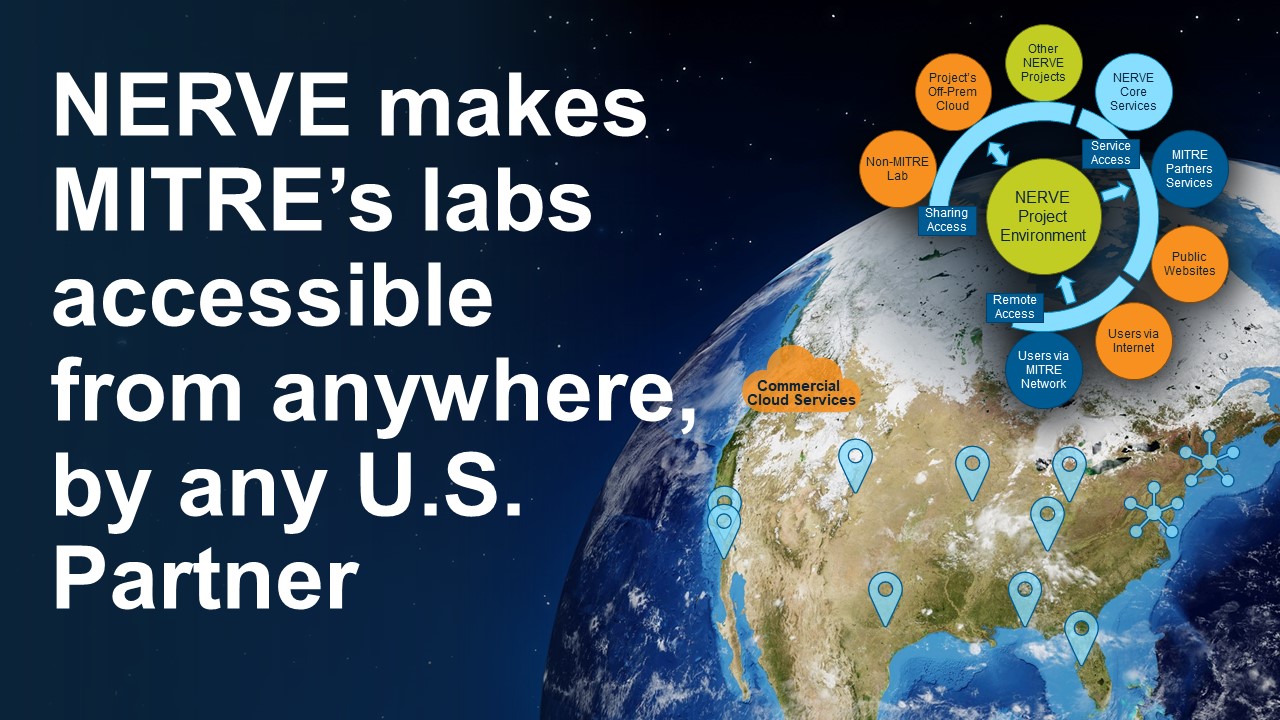 NERVE Network
MITRE's NERVE network is a shared nation-spanning network for a wide range of technical activity, connecting MITRE's labs to partners.  BlueNERVE, a key offshoot of MITRE's NERVE network, will connect physical maritime innovation labs and provide its unique institutional capabilities and infrastructure for real-time testing and collaboration across organizations. The BlueNERVE network will increase collaboration, accelerate new technology development, and foster innovation throughout the BlueTech ecosystem furthering our advancement of economic, climate, and national security priorities.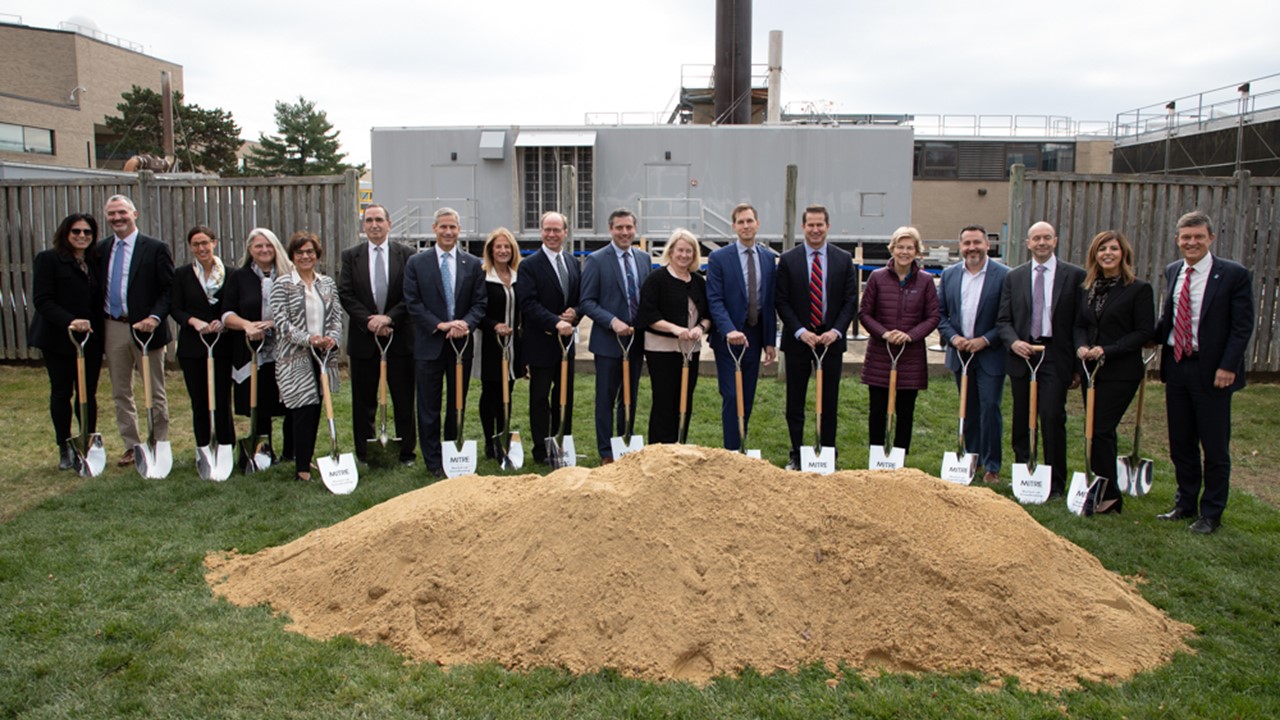 About the BlueTech Lab Groundbreaking
MITRE seeks to partner for mission impact in national security and climate resilience.  We engage in the public interest with government, nonprofit, and commercial organizations working to accelerate BlueTech innovation.
For more about working with us or to use the MITRE BlueTech Lab, please e-mail bluetech@mitre.org.